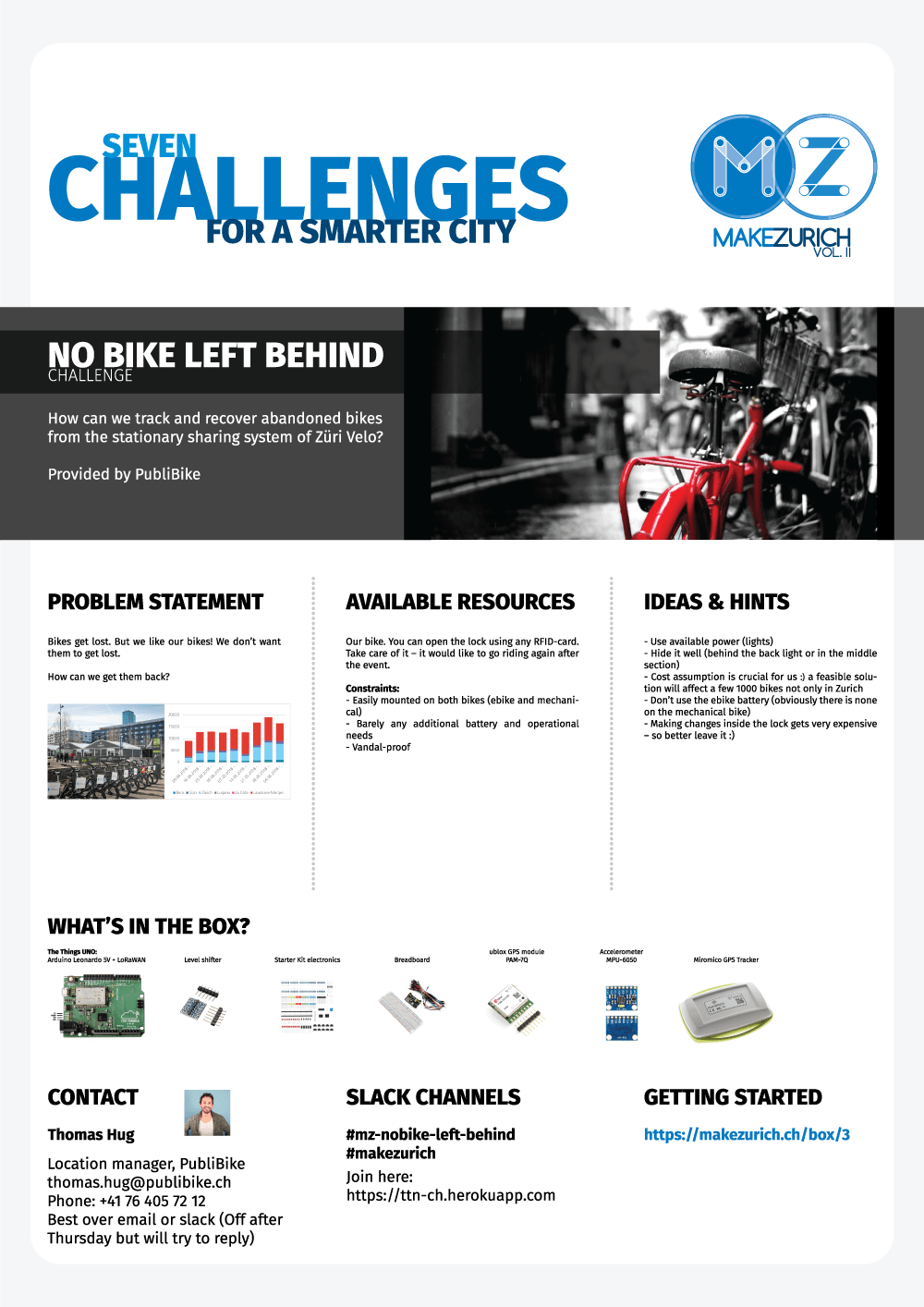 What's in the box?
The Things UNO
Starter kit electronics
Components:

50 * LEDs (in various colors)
1 * RGB LED
2 * Photoresistors
1 * Thermistor
5 * Diode Rectifier (1N4007)
5 * NPN Transistor (PN2222)
1 * IC 4N35
1 * IC 74HC595
10 * Buttons
2 * Buzzers (active & passive)
1 * Precision Potentiometer
20 * Ceramic Capacitors (10 * 22pf, 10 * 104)
10 * Electrolytic Capacitor (5 * 10UF 50V, 5 * 100UF 50V)
100 * Resistors (10 of each value: 10R, 100R, 220R, 330R, 1K, 2K, 5K1, 10K, 100K, 1M)
2 * Pin Header (40pin)

Supplier: product link
Level shifter, 3v3 to 5V, 4 Bidirectional channels
GPS module, u-blox PAM-7Q
Operating Voltage: 3.3V ATTENTION: Use level converter on digital pin!
Interface/s: UART (Serial), Display Data Channel
Datasheet: u-blox datasheet
Website: u-blox product page
Arduino libraries:
Additional resources:
Supplier: u-blox
Accelerometer, MPU-6050
Operating Voltage: 5V
Interface/s: I2C Attention: on Leonardo type boards I2C is on D2=SDA, D3=SCL
Datasheet: InvenSense
Arduino libraries:
Additional resources:
Supplier: product link
Miromico GPS TrackerTwo
Miromico slack space for hardware support: Get invitation here

Instructions to commission the device:

Press the reset button -the one closest to the FTDI cable-
to enable the AT command line interface via serial port,
then type something in the next minute or so,
then it will turn itself off.